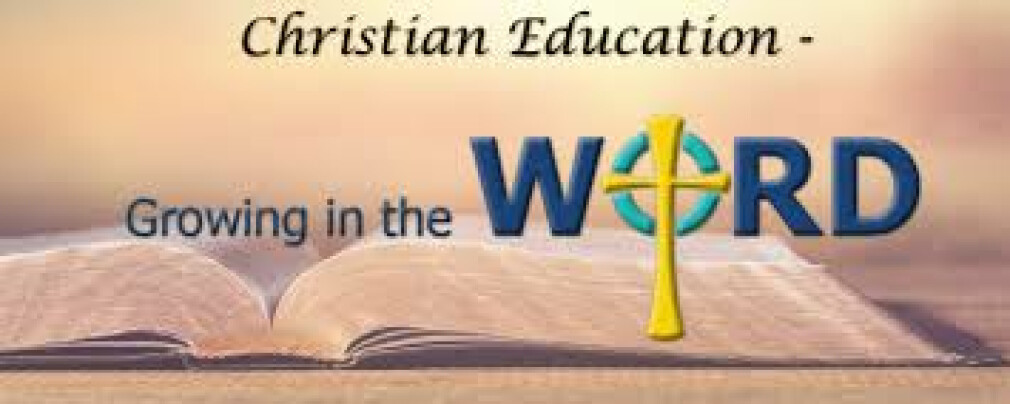 ---
SUNDAY SCHOOL
Many people "grew up" going to Sunday School. It's a place to learn about God and His love for us and is, therefore, a strong part of the teaching arm of the Church. Under the guidance of Macedonia's Christian Education Ministry, Sunday School's purpose is to train, equip and motivate believers and to nurture their spiritual growth regardless of age.
When is Sunday School?

Sunday Mornings: 9:00 - 10:00 a.m. (for the months of July and August)
Sunday Mornings: 9:30 - 10:45 a.m. (remainder of the year)
If you have questions regarding Sunday School, use the Contact Macedonia form to reach Sister Debra Williams.
Sunday School is Open to Everyone – Members and Non-members. Try it. We think you'll like it!
BIBLE STUDY
Macedonia provides an outstanding opportunity for attendees to learn the basics of God's Word while growing their faith and discipleship. Small groups are lead in a weekly study, discussion, and discovery of how to apply God's Word to their lives."

Join us in Bible Study classes!

When: Wednesdays at 12:00 p.m. and 6:00 p.m.
For more information, send a message using the Contact Macedonia form.
VACATION BIBLE SCHOOL
Macedonia's Vacation Bible School provides educational and cultural experiences for children from the local faith-based community, including children of both member families and non-member families. The various classes which comprise each day also provide core value training, as well as fun activities to help young people learn how to interact favorably with their peers.
Dates and Times
Check back here as summer approaches to find dates for the 2020 Vacation Bible School.

Registration
Macedonia's Vacation Bible School is open to children ages 5 – 15.
Parent Information
Each parent/guardian must volunteer to help one full day during the week. Volunteer information must be provided and is part of the registration packet.
Prior approval is required to drop off a child(ren) prior to 8:30 a.m.
Pick up time is NO LATER than 5:00 p.m.
Children are required to bring money to purchase lunch on Field Trip Day which is usually on Thursday. Parents will be informed of the anticipated amount of the field trip once it is determined, generally not to exceed $12.00.
Parents will be required to attend an orientation meeting in order for their child(ren) to participate in Vacation Bible School – no exceptions. The date and time of the orientation will be widely communicated as the time approaches for Vacation Bible School.
Each year we look for volunteers to drive the van, teach, supervise groups, etc. Additional information can be obtained by contacting the Church Office Manager at (518) 489-4370, by email at or by using the Contact Macedonia space on this webpage.